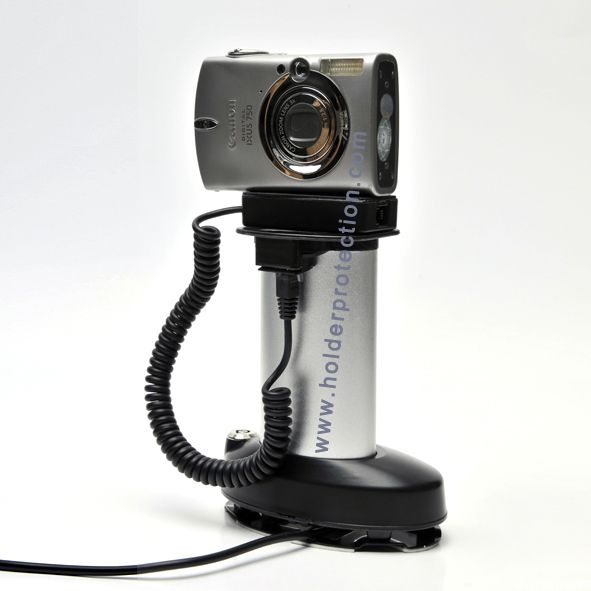 Camera security alarm display systems anti-theft locks stands holders
Pull box recoiler built-in, spring cable external
Secure & neat displays of merchandises on exhibition
Interactive experiential display in store for global retailers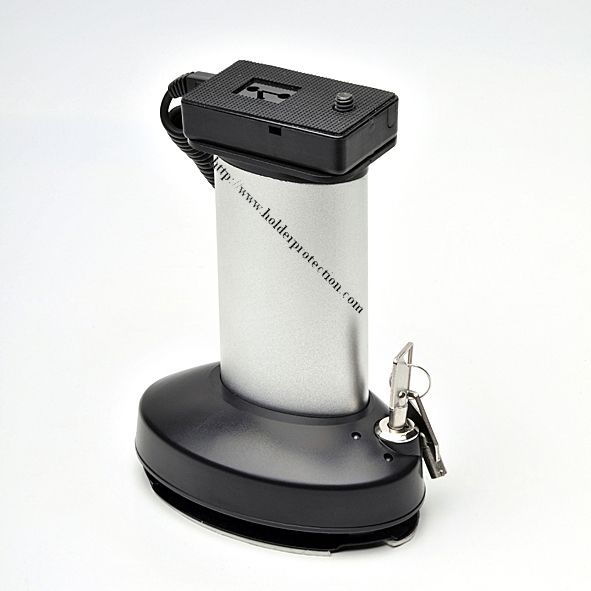 Product Model: KM-CA100A
Elegant Style, Smart and Neat.
1. Main material: Alloy (display stand holder), ABS (alarm host).
2. Description: 1 stand-alone alarm display stand holders + 1 unlock key+1 power adaptor.
3. Inner packing box Size/one unit (cm):12*7.5*15.50, weight:500g
4. Installation methods: strong paste-style (Option), easy to operate.
Function features:
1. Alarm when any wire is cut off or short circuit.
2. Alarm when remove the camera from the sensor or the display stand by force.
3. Applied for different camera (small camera, DV camera), matched with the sensor.
4. Screw to fasten the camera on the holder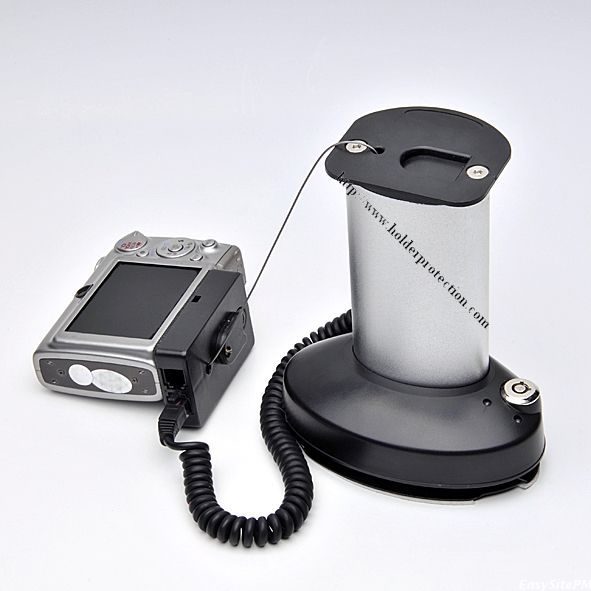 Product Features:
1. Built-in high decibel buzzer, louder alarm
2. Smart alarm detection, much safer.
3. The triple unlock structural design, more reliable equipment.
4. Ultra-low-power processing technology, standby is more durable.
Smooth surface treatment processing technology, dignified & stable, beautiful & high grade.